TSJ Alumni
Starting with the first batch in 1985-86, till the latest, students of TSJ have carved out a niche for themselves in every media organization of repute in the country and overseas. Names like Uday Shankar (CEO - Star TV), Raju Narisetti (Former President-News Corp and ex-Managing Editor – Washington Post), Senthil Chengalvarayan (Former Group Editorial Director - TV18), Rashme Roshan Lall (former Editor – Sunday Times of India) are just few of those who owe their success to what they learnt over here. What makes our alumni different than other journalism schools is their continued participation in TSJ activities like teaching, workshops, counseling etc, long after they have passed. This sharing of knowledge by seniors who have sat on the very same chairs which the present batch is occupying, gives our programme that exclusive and personal touch which other journalism schools do not offer.
&nbsp

&nbsp
Senthil Chengalvarayan, former President & Group Editorial Director, Television 18 Business Media

Class of 1985-86

TSJ gave me the best professional grounding I could have asked for. I owe a huge debt of gratitude to the Institute and my teachers there Prof K.T Oommen, Mrs Seema Sharma and Mr Hartman D'Souza who taught me that journalism is a simple craft&nbsp as long as you are obsessed with both hard work and facts!!"

&nbsp

Rohit Saran, &nbspExecutive Editor, The Times of India

Class of 1989-90

A good journalism school is one that turns an uppity and just-out-of-college graduate into:
> Somebody who can put his raw knowledge into the context of what's really happening around the world.
> Transform his writing skills from the one that tries to "impress" to one that aims to "express".
> Makes him understand the ethics and responsibilities of the profession and expose him to the real newsroom environment.
Times School of Journalism did all this to me.
&nbsp

Shubham Mukherjee, &nbspformer National Business Editor, The Times of India

Class of 1992-93

It was the environment of a newsroom as against a classroom which created the right balance of stimulation and challenge. Apart from exposing the class to the entire value chain - right from planning and ideation to writing, editing and production, the discussions and guest lectures by some of the top names in the business added a distinct edge to our course at TSJ. I actually looked forward to attending class every morning and thoroughly enjoyed the learning experience.

Manoj Mitta, Senior Editor, The Times of India

Class of 1985-86

Twenty five years into the profession, I still owe much of what I know about the craft of journalism to what I had learnt in this school.

C. P. Surendran, &nbspformer Editor, DNA, Mumbai

Class of 1985-86

What did I pick up from TSJ? The 30 word-intro. Just the right thing for the Twitter age.

&nbsp &nbsp &nbsp

John Sarkar, Special Correspondent (Business), Times of India

Class of 1997-98

A good place to fast forward into the world of media, since the course duration is shorter than the rest. The institute has comprehensive brand presence, as well. And internships are also assured with top newspapers and channels.

Deepti Mehra, GM, Times Group

Class of 1992-93

Times School provided me a wholesome learning experience with the quest quotient riding high. On one hand it was a guide on the side rather than a sage on the stage, yet it emphasized that learning is not attained by chance, it must be sought for with ardor and attended to with diligence.

Neha Pushkarna, Special Correspondent - Hindustan Times

&nbsp

TSJ not just polished my writing ability and taught me the nuances of reporting but also groomed me into a confident individual. I learnt to push my limits thanks to the work plan devised by the faculty. From compering book presentations, directing mock TV news presentations every day and acting in plays to report and feature writing, editing and news analysis, there was nothing I didn't do. No wonder I was&nbsp ready for the industry in no time.

Sandeep Srivastava, Senior Chief Sub-editor, timesofindia.com

Class of 2009-10

The goldsmith works only on gold. And TSJ is a goldsmith's shop. It operates on the cardinal principle, silence your critics through excellence.

Raj Shekhar Jha, Principal Correspondent (Crime) Times of India

Class of 2010-11

Enormous pressure awaits you in the real world of journalism. TSJ will not only teach you reporting and editing but also prepare you for the big fight.

Kashika Saxena, former Senior Correspondent, Jaipur Times

Class of 2010-11

My experience at TSJ drilled the basics of journalism in my head. It also gave me an internship that translated into a job, and gave me a shot at having a career. In the hardcore world of the media, this unique opportunity offered to the students of TSJ is a big plus.

&nbsp

Sumeet Keswani, Assistant Editor, Outlook Traveller

Class of 2011-12

TSJ hammered the principles of journalism into a computer engineer and ingrained them within a year. When i stepped into the industry, i had no trouble with the transition and hit the ground running with my first story for an English language daily.
Irfan Ahmad, Senior Sub-editor, Sony Six Digital

Class of 2011-12

TSJ provided me with the skill sets which have helped me prosper in my career at a rapid pace. TSJ is not just an educational institute but a place where young minds get a chance to learn from the very best in the industry and also get the best hand-on training required to excel in journalism

Somreet Bhattacharya, Senior Correspondent (Crime), Times of India

Class of 2011-12

A journalist is a storyteller who makes your busy grandmother react to&nbspa story of a political turmoil at the Parliament -- that is something&nbspI was taught at the TSJ. It gives me immense pleasure to call myself&nbspan alumni of this institution since it taught me that particular art&nbspof storytelling.
&nbsp

Bodhisattya Chakraborty, News Publishing Specialist, Reuters (India)

Class of 2011-12

The intense training at TSJ chiseled out a journalist of an engineer in a short period of 8 months. If your are passionate about journalism, TSJ is the place to go and follow your dreams.

&nbsp

Namrota Baruwa, former Sub-editor, Hindustan Times

Class of 2012-13

It's a place which gave me perspective and taught me the 'real' truth. Everything changed after that.
Mrinali Bhattacharya, former Sub-editor, The Times of India

Class of 2012-13

TSJ helped me discover my love for journalism and for that I am indebted to it. It pushed me to the limit, made me realize my capabilities and prepared me to take on the real world. It played an integral part in making me the person I am today and I firmly believe I could not have chosen a better institution to kick-start my journey into the wonderful world of journalism.

&nbsp

Utkarsh Rishi Dev, Journalist, ET Now, Mumbai

Class of 2014-15

TSJ is just not a once in a lifetime experience , it's an experience that's lasts and helps you for a lifetime.&nbsp
Adarsh Jain, Senior Correspondent,Times of India (Chennai)

Class of 2013-14

As an engineering graduate, I decided to switch profession for my passion towards journalism. And, TSJ was the right choice to learn the skills, because it is situated in the national capital. It is important to have your foot on the ground to be a good journalist, and TSJ teaches you that. With numerous opportunities in the form of assignments and in-house journals, and renowned journalists as teachers to guide, TSJ is one of the best places to study journalism.

Sumedha Kirti, Senior Sub-editor, Times of India (Western UP)

Class of 2013-14

I stepped into TSJ with a passion for journalism but a lazy attitude. TSJ's intensive training not only gave direction to my passion but also transformed my lethargy into willingness to put in extra. Its curriculum, internship and faculty not only make you a good reporter but a fine copy-editor as well. This kind of training is just appropriate for an agency where you are expected to do both. TSJ is the best place to give direction to your dreams and I am glad that I took the right decision!
&nbsp

Soumya Pillai, Senior Correspondent, The Hindu (Delhi)

Class of 2013-14

Times School of Journalism has groomed me to face the newsroom challenges and has helped me hit the ground running. The experienced faculty of senior editors go beyond just the theory of journalism to impart what is actually required on the field. The course is specially designed to suit the requirements of the industry.

&nbsp

Shreya Punj, Copy-editor, Harper Collins Publishing

Class of 2014-15

Seldom does a course prepare its participants for the real world, for what's waiting out there. Times School of Journalism does just that and more - it teaches you how to survive as well. The teachers and mentors at TSJ will pace you, test you and every lesson will guide you. The course will enable those who are unsure of their media preferences to find their calling and the teachers will ensure that you thrive.&nbsp

&nbsp
Varun Warrier, Journalist, CNBC-TV18

Class of 2014-15

TSJ gave me a proper professional grounding I needed. I owe it to the Course Director, Principal and the Faculty for making me ready for the journalism industry and guiding me in a way that could make me successful in the industry. TSJ made me obsessed with hard work and relentless work ethic. It is a place for people with passion.

&nbsp

Sonal Hayat, Copy-editor , Scroll.in

Class of 2014-15

TSJ goes a step ahead when it comes to providing opportunities and experience. It is a place where every good and bad memory counts. Here, a journalist is trained like a soldier ready to take on the battle field from day one.&nbspTSJ not only teaches you what media ethics are and how to report but it also guides you, motivates you when you falter and introduces you to things unheard of.&nbsp

One word to describe TSJ? Tough. But that's journalism for you!&nbsp
Renuka Kulkarni, Former Copy Editor, Times of India (Pune)

Class of 2014-15

&nbsp &nbsp &nbsp

TSJ has been the best education I've gotten so far. The teachers and mentors push you hard, but if you have the spark, they'll do their best to ensure that the only way to go is up. It's a mark of their expansive and inclusive training that a student of zoology never felt out of place even once during her training, and in the end, if you do want to take the less traveled road, they'll be the first ones to back you up.
Bodhisatwa Ray, Copy-editor, timesofindia.com

Class of 2014-15

TSJ was a transforming experience for me, because it turned me from a laid back person to one who is always on his toes. Something that is a necessity when it comes to journalism. Being taught by the best journalists that the country has to offer is an experience of its own, putting aside what new we learn from those sessions. And I believe this is one of the only institutes of its kind that offer such prompt placement with so many options. I am glad to have decided to come here.

Snehal Tripathi, Press Officer, Embassy of Israel (Delhi)

Class of 2014-15

TSJ played an important role in shaping my journalism career. I was an engineer when I enrolled in this institute. But within a year, it helped me discover my passion for reporting and designing pages. The training schedule and assignments taught me how to survive in the real world of journalism. Thanks to TSJ, I got an opportunity to see how newsrooms work across different media platforms like print, broadcast and online. I am forever indebted to TSJ, for grooming me into a confident journalist.

Rohan Laik, former copy-editor, economictimes.com

Class of 2014-15

It is genuinely a life-changing experience. Although you are bombarded with assignments and experience a professional training routine everyday, the course ends in a jiffy and by the time you are in your first job, you have completely transformed your aptitude and attitude. The lectures you get to attend, the people you have the chance to meet, the assignments you have the freedom to undertake helped me get a first hand experience of the profession. On top of everything, the people in the institute, both academic and non-academic assist in every activity that is assigned and gives us a complete training which is invaluable when we join our first jobs. TSJ transforms you as an individual and makes you stronger.

&nbsp

Arvind Chauhan, Correspondent, Times of India (Agra Bureau)

Class of 2013-14

&nbspLife in TSJ is tough, but it gives you a good exposure into the newsroom and thus prepares you for the far more difficult world of journalism. Your raw skills of reporting and writing get refined with the constant grilling by the teachers, some of whom will become your bosses when you join a news organisation. It gives me immense pleasure to call myself an alumnus of this institution.
Jasjeev Singh, Correspondent, Times of India (Delhi)

Class of 2015-16

TSJ prepares you for the real world out there and my experience was both enriching and fulfilling.&nbsp
Working on house journals and the practical assignments you get, provide you with the exposure a journalist needs before stepping out and joining a media organization. I had no prior experience in journalism when I joined, but this one year at TSJ transformed me and prepared me for all the challenges out there in a newsroom.The faculty is experienced and helpful and I was always provided direction and guidance by both the Principal and the Course Director. If you are serious about journalism, then TSJ is the way to go!

&nbsp

Harveen Ahluwalia, Journalist, Ken, Delhi

Class of 2015-16

Newspapers are the first draft of history and journalism means how well you write that draft, how well you tell the story. Times School of Journalism has not only taught me how to tell, but also what to tell, which holds a greater relevance while reporting as a journalist.
Every day at work is a practice of what I have already been taught in my one year of training. TSJ and this profession have added a new dimension and given a new direction to my career and I no longer remember what I was before I became a journalist.
&nbsp

Sakschi Verma, Trainee Journalist, Times of India (Chandigarh)

Class of 2016-17

Choosing journalism over anything else was only a step towards my goal. Getting admission in Times School of Journalism took me a step closer in achieving the same.Coming across oppurtunities to learn and improvise through practical assignments, and being assessed by some of the most experienced people in the field was the next step that added to my confidence. Four months into the course and I knew where it was taking me. Thanks to the innumerable assignments, and in-house journals, I was polishing my skills day by day.&nbsp

Finally, with the constant support and the much needed counselling sessions from the course director, Shruba Mukherjee and principal, Devlin Roy, I am finally where I wanted to be - at theTimes of India, working on the desk.&nbsp
Aishwarya Upadhye, Reporter, The Hindu (Vizag)

Class of 2016-17

TSJ is not just an institute, it is a journey that every student makes from being an amateur to a person ingrained with journalistic values. They are the sculptors who chisel the best journalist out of you. Innumerable assignments at TSJ helps you shape up and the enormous pressure ensures a smooth transition from classroom to the newsroom.

&nbsp

Former Senior Correspondent, CNBC-TV18

Class of 2010-11

I landed in Mumbai in 2011, at the heart of financial news, for the internship opportunity TSJ had provided me. TSJ gave me the platform to explore Business Journalism as a profession. I owe the faculty – Late Sunny Thomas, Shekhar Bhatia and Principal Devlin Roy – much gratitude, whose support and guidance during and particularly after the course is worth a mention.
&nbsp
&nbsp
&nbsp

OUR RECENT ALUMNI:
&nbsp
CLASS OF 2015&nbsp
&nbsp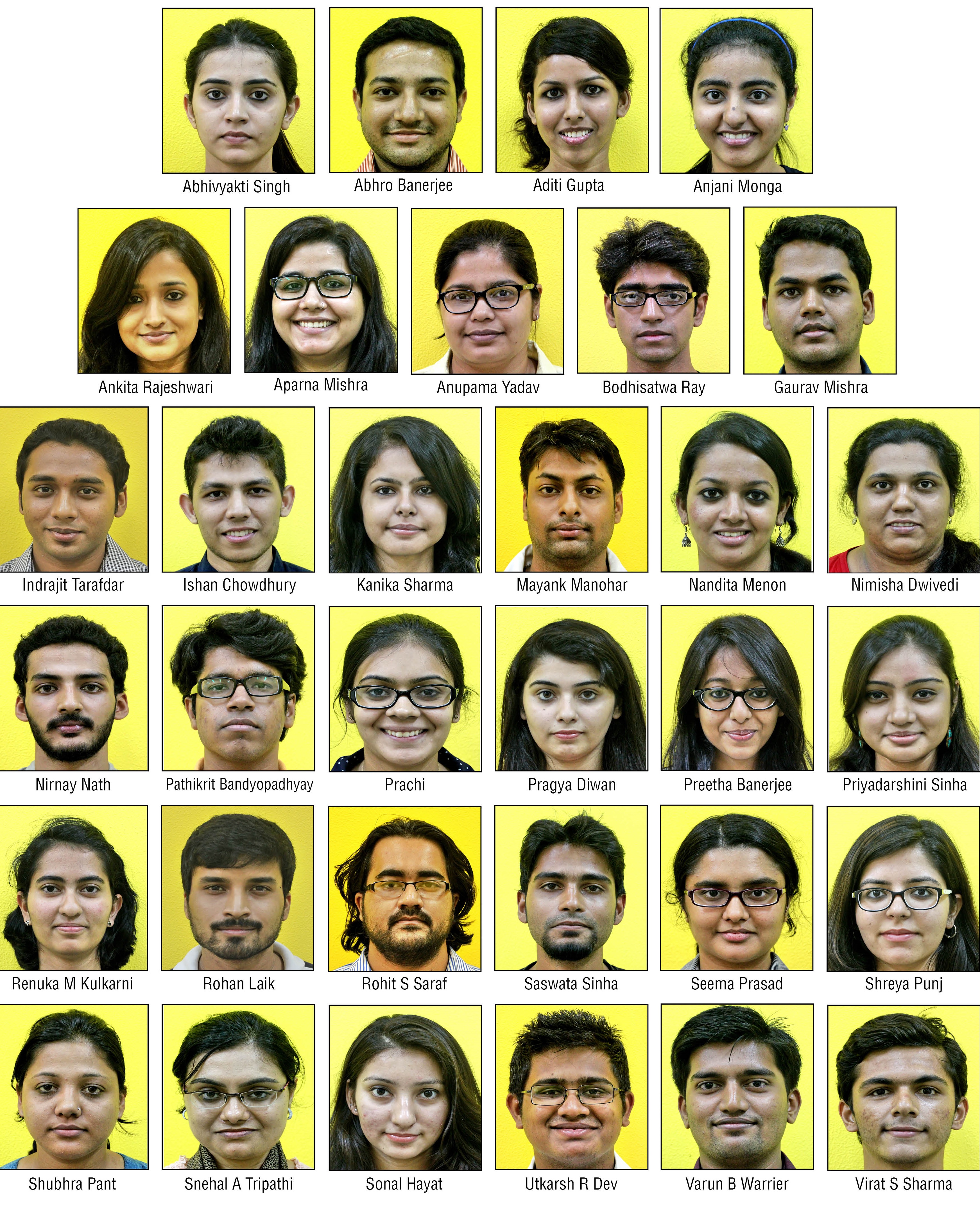 &nbsp
CLASS OF 2014
&nbsp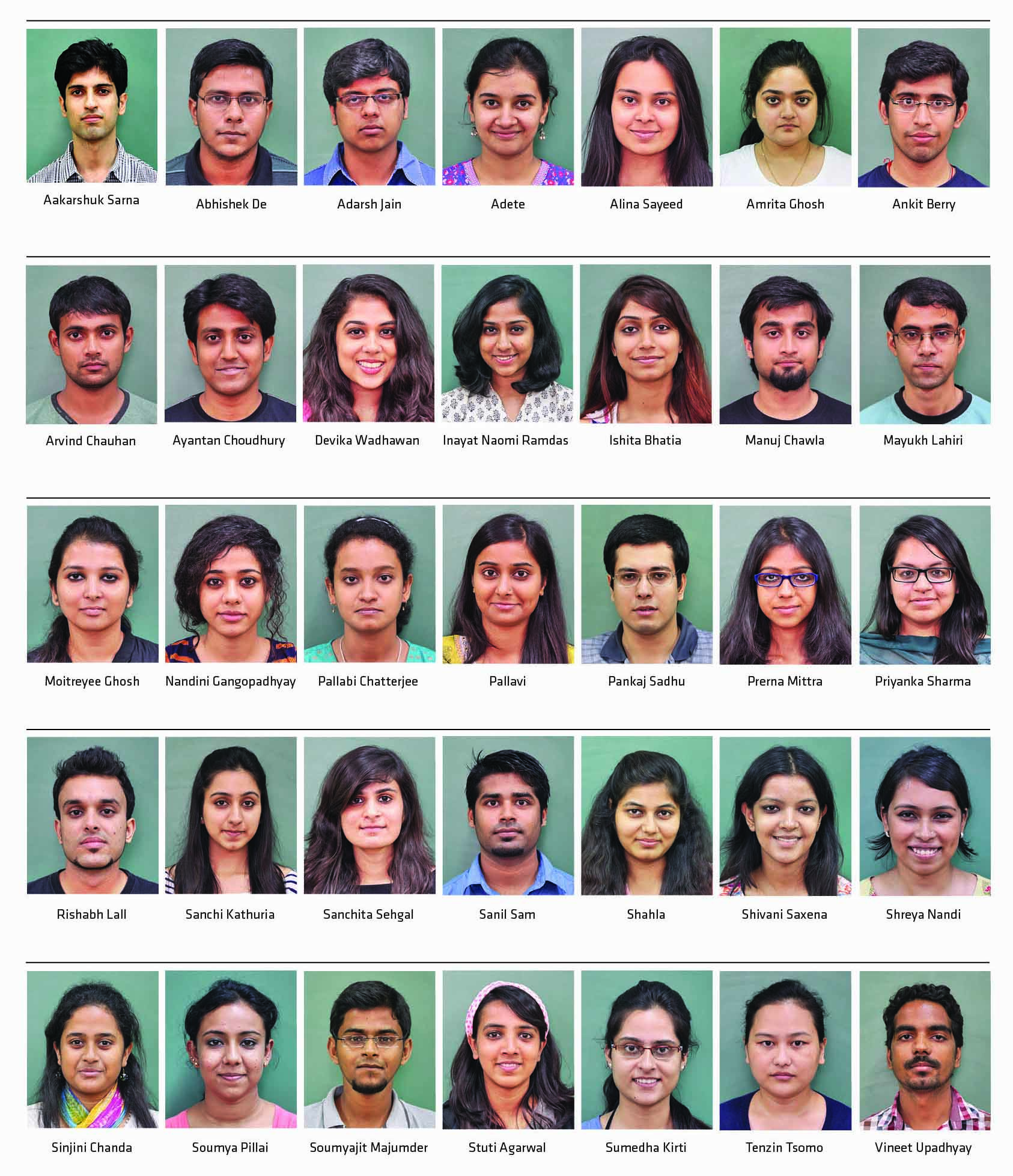 &nbsp
CLASS OF 2013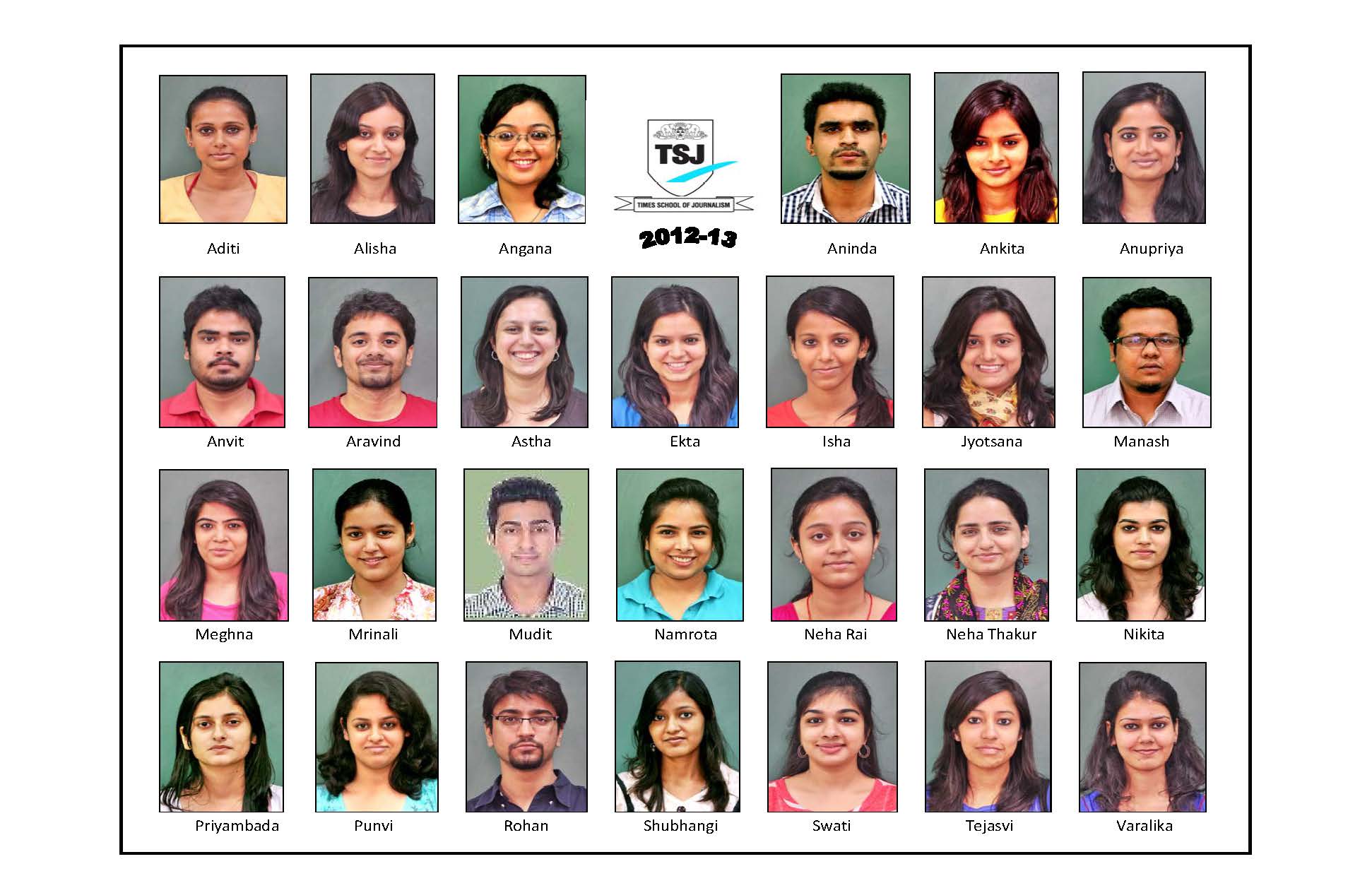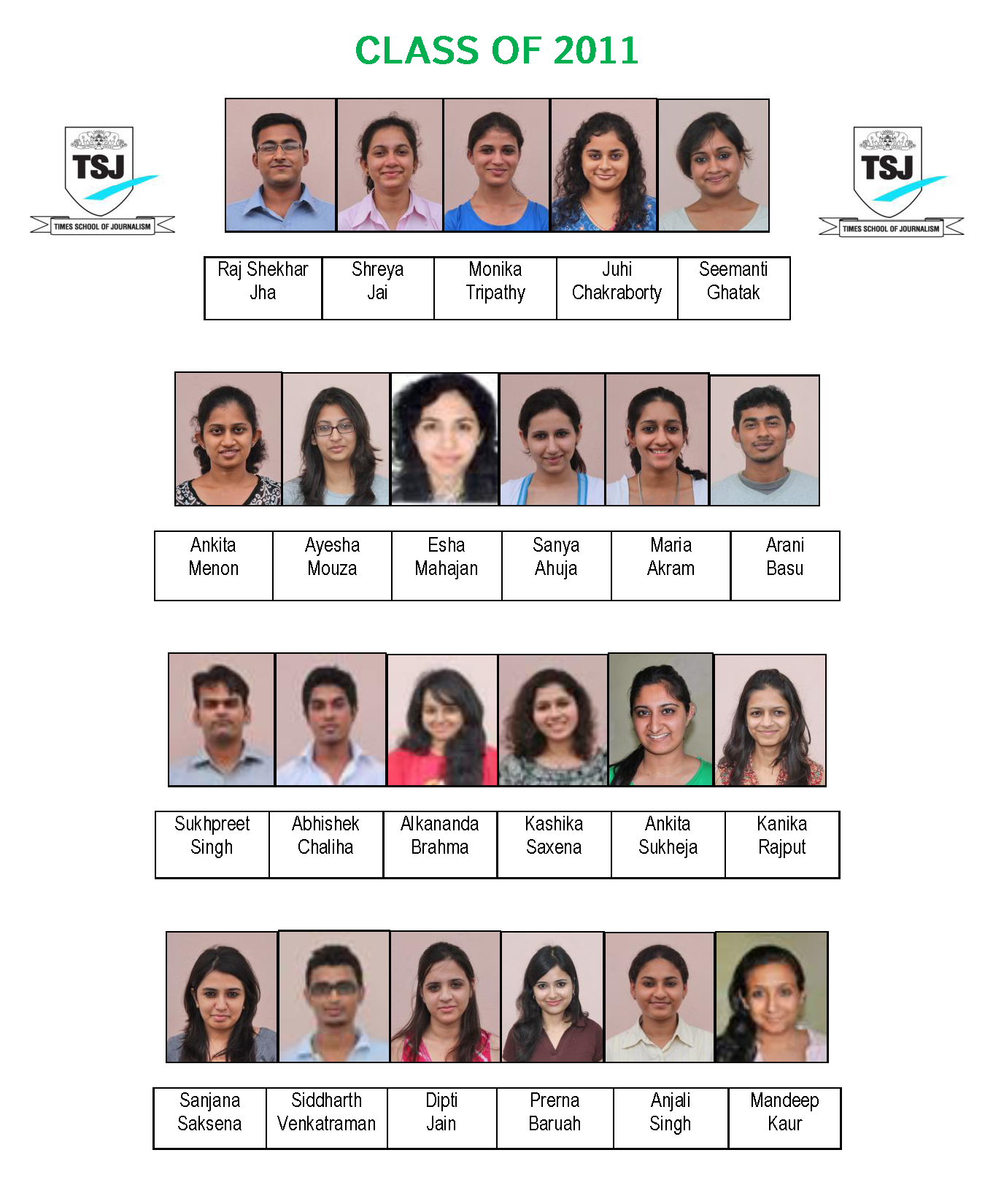 &nbsp